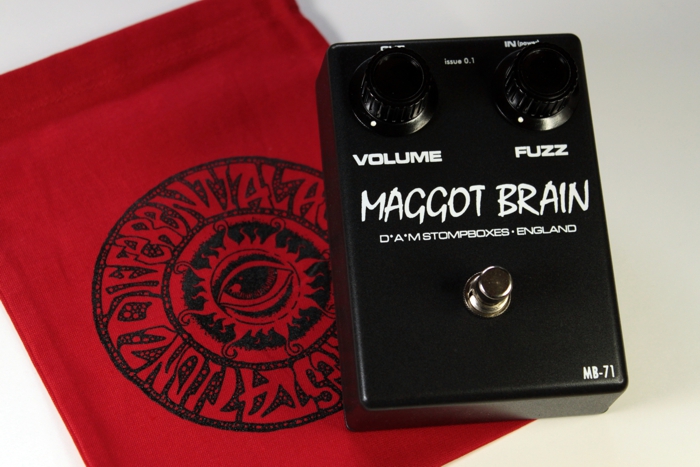 Currently unavailable...
The MB-71 represents years worth of condensed research yielding in a finely tailored fuzz device that delivers both vintage sonic qualities with modern day ruggedness and reliability. Based upon that classic circular fuzz pedal produced by Dallas-Arbiter in the late 60's the Maggot Brain is finely tuned incarnation that uses no modern day additional circuitry therefore offering the true experience of playing through a prime piece of vintage equipment. At the core of the MB-71 are two precisely auditioned Philips BC108 silicon devices offering both high gain levels with well rounded distortion characteristics and dynamic interaction with tonal flexibility. The tuning and biasing of the MB-71 take into account the component drift and subtle variations found in vintage examples making the tonal output animated and potent in their delivery.
Construction is a no bells and whistles approach utilizing only high quality passive and mechanical components presented in a compact and resilient format. The small footprint format and the use of internal shielded wiring also offer a more stable and less erratic device with lower back noise levels than that is provided by vintage equipment. The MB-71 will deliver decades of loyal service both on the road or in professional studio situations whilst conveying an accurate and authentic indulgence in British fuzz tone.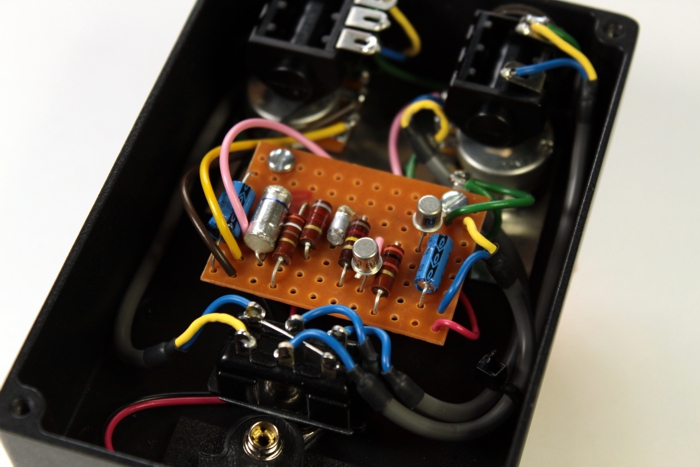 Information
Dimensions: 120x85x35mm
Finish: Polyester powder coat
Power Supply: PP3 battery
Controls: Volume, Fuzz
Construction: Veroboard
Transistor selection: Motorola/Philips BC108
Inception date: August 2017
Units produced to date: 56