Moderator: The Captain
Posts: 1027
Joined: Sun Jan 23, 2011 10:05 am
Location: PL
little more...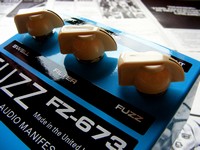 Posts: 1315
Joined: Sat Dec 05, 2009 9:51 pm
Location: EU
oh
FZ-673

more more more

If there is a list - I want to be on it

"Interviewer: 'So Frank, you have long hair. Does that make you a woman?' Frank Zappa: 'You have a wooden leg. Does that make you a table?" ― Frank Zappa
Posts: 281
Joined: Mon Nov 16, 2009 3:03 pm
Location: Brescia - Italy
Posts: 17
Joined: Sun Aug 09, 2009 7:04 pm
Location: City of Angels
:D I want to be on the list too! Omg I wantt!
Posts: 1546
Joined: Wed Aug 27, 2008 5:48 am
Make me one Cap'n (and all my D*A*M forum friends)!
What gets me is all the tweaking,
just crank that bitch and be done with it! -- duende
Posts: 4123
Joined: Sun Aug 02, 2009 5:51 am
I'LL TAKE 2!!!..... I MEAN....ONE!!!!!......please!
Posts: 644
Joined: Wed Nov 25, 2009 9:26 pm
Location: Heraklion, Greece
Posts: 3025
Joined: Thu Aug 28, 2008 4:23 pm
Location: Oxfordshire UK
After mulling things over I think I have a good idea what this might be. The DAM I've been wanting for a long time. EEK!
It's like an orange on a toothpick
Posts: 1399
Joined: Mon Aug 24, 2009 2:37 am
Location: MARS
Users browsing this forum: No registered users and 1 guest