Moderator: The Captain
Posts: 489
Joined: Sun Aug 21, 2011 5:21 pm
Location: Ramsgate
Posts: 251
Joined: Wed Jun 06, 2012 8:44 pm
Location: Canada - East Coast
Getting ready to find its home in the old Hammond box. OC75s & Carbon Comp Resistors. Tasty MK2 action!
Posts: 26
Joined: Wed Dec 06, 2017 9:49 pm
That looks cool! What size Hammond do you use for a board that size?
Posts: 2028
Joined: Wed Aug 17, 2011 3:42 pm
Location: Brooklyn
Posts: 251
Joined: Wed Jun 06, 2012 8:44 pm
Location: Canada - East Coast
Posts: 26
Joined: Wed Dec 06, 2017 9:49 pm
Cool, haven't come across one of those before. Have a few of these 8x20 hole boards and they definitely don't fit in a 125B and a 1590BB isn't quite right.
Posts: 3311
Joined: Thu Aug 28, 2008 4:23 pm
Location: Oxfordshire UK
Converting a floyd Rose to hardtail for a friend. Normally I'd say "just get a new guitar" but it was his first guitar and I fancy a challenge.

It's like an orange on a toothpick
Posts: 585
Joined: Tue Jun 09, 2009 10:03 pm
Location: Dublin
The Captain

wrote:

↑

Thu Mar 21, 2019 6:43 pm

Right on! What's the transistor?
2g309

Laundromat

wrote:

↑

Thu Mar 21, 2019 7:46 pm

Whoa, haven't seen one like that! Did you take notes if the parts values are same as on the silicon version?
I have a bunch more photos but haven't checked through all the parts values yet. Pretty sure it's a little different.
Posts: 55
Joined: Tue Sep 17, 2013 12:44 am
Validation build of a Synthi Hi Fli clone.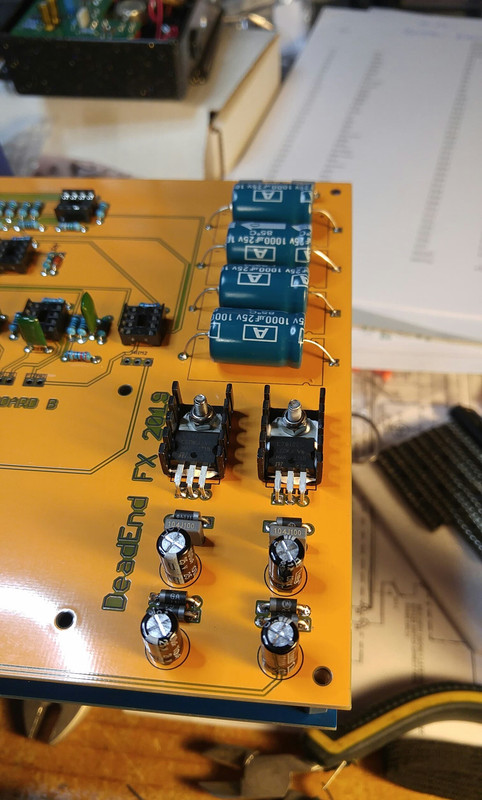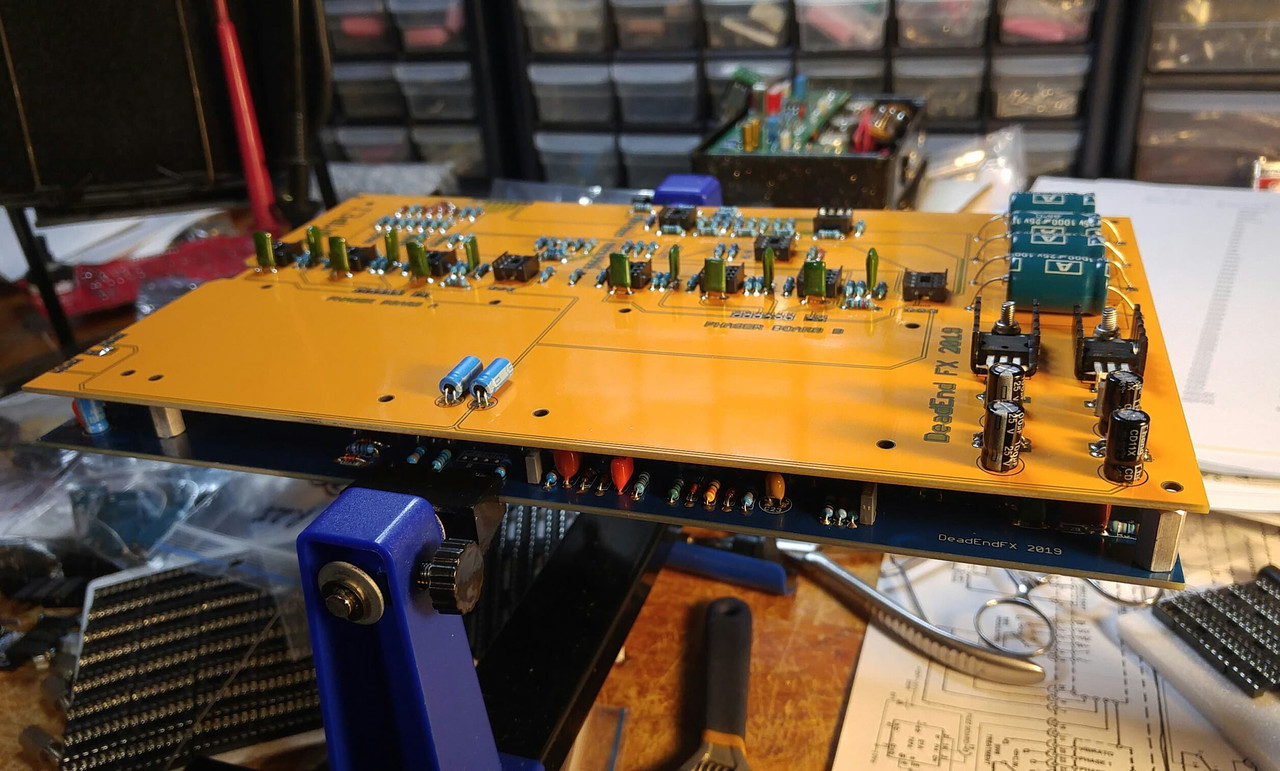 I think building a BazzFuss will be sweet after this.

Posts: 10327
Joined: Tue Aug 26, 2008 9:22 pm
Users browsing this forum: No registered users and 3 guests