Moderator: The Captain
Posts: 414
Joined: Sun Nov 09, 2008 2:36 am
Location: Queens, NY
Posts: 414
Joined: Sun Nov 09, 2008 2:36 am
Location: Queens, NY
Posts: 949
Joined: Tue Aug 26, 2008 1:28 pm
Location: Buffalo, NY
Posts: 414
Joined: Sun Nov 09, 2008 2:36 am
Location: Queens, NY
Posts: 1099
Joined: Tue Sep 02, 2008 4:53 am
Location: A small small island ~:)
Check it out!!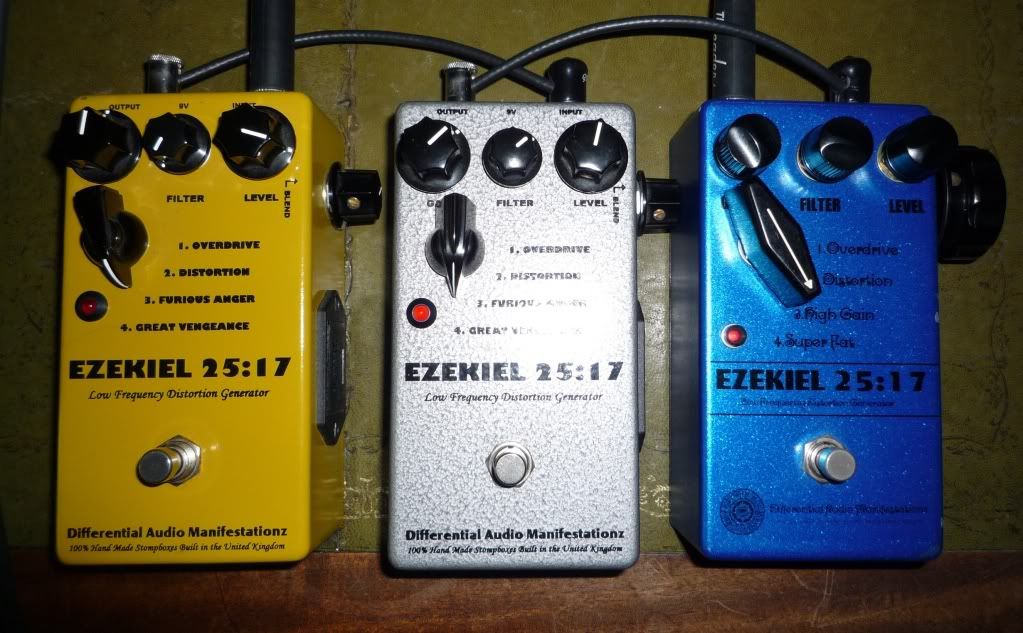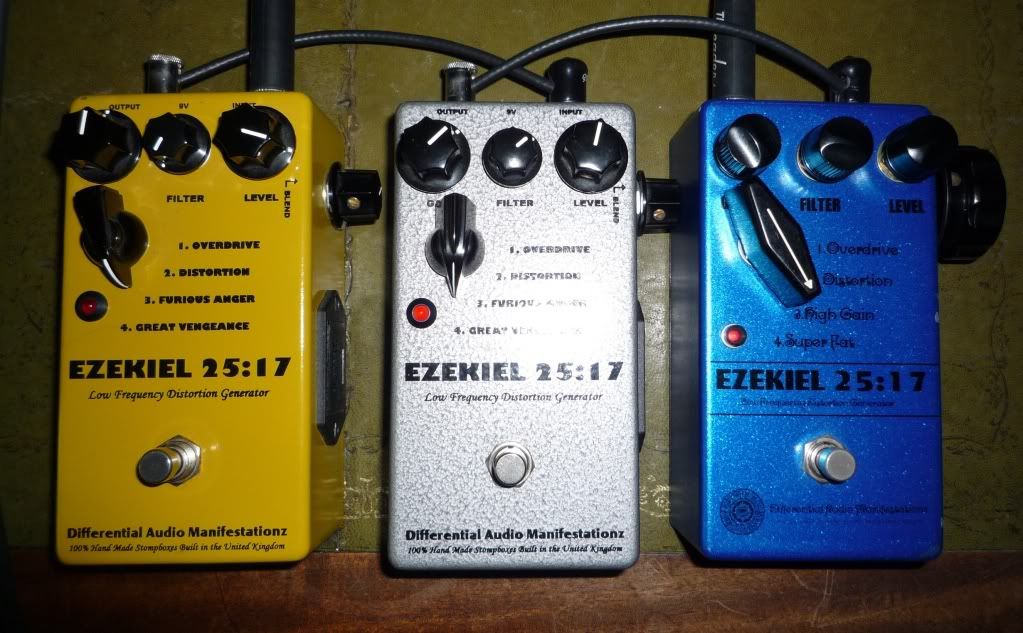 The Yellow one is a marvellous "Guitar Voiced" custom jobbie - simply beautiful!
The Grey is a regular version from the penultimate run (may even have been the final lot) standard apart from the addition of a nice NOS MUllard Diode (Dave knows my tastes well enough!)
The blue though - what a gem!! even better on guitar than the yellow - totally blew me away
-
THANKS NIKO!!
Graham

Posts: 899
Joined: Sat Aug 30, 2008 5:55 am
Location: Midwest
Welcome to the Zeke club man! It's the best pedal I've ever used with a bass. It doesn't sound half bad with guitar either... That is one sweet looking pedal man!! P.S. Graham... I'd love to hear a clip of all 3 of those chained together on something! Change our molecular structure some wouldn't it?
G. (The other one...)
What do you want from life
An Indian guru
to show you the inner light?
Posts: 414
Joined: Sun Nov 09, 2008 2:36 am
Location: Queens, NY
Posts: 21
Joined: Wed Nov 17, 2010 8:36 pm
Location: Los Angeles, CA
Users browsing this forum: No registered users and 2 guests