Moderator: The Captain
Posts: 912
Joined: Mon Nov 21, 2011 6:55 pm
Location: Maine, USA
Posts: 4291
Joined: Thu Jul 23, 2009 11:50 pm
I'd love to hear one of these if any of you wanna make us a clip....
"...Being shot out of a cannon will always be better than being squeezed out of a tube. That is why God made fast motorcycles, Bubba…" H.S.T.
Posts: 1552
Joined: Wed Nov 02, 2011 8:49 pm
Markoni wrote:they make a lovely couple
Nice score Mark! Looks to be a pretty awesome deal you got there!

Oh, and I agree with the other guys - must see gutshots!!! (please!)
Logic should not interfere with determination
Posts: 227
Joined: Sat May 12, 2012 10:52 am
Location: Warwickshire
Hey Fuzzz, I thought that was your's in the pic that started this topic off, sorry!
I was on the RR waiting list at Downstroke and these red/gold ones came up along with grey/black version. The red ones were sold as B stock (paint imperfections)...no mention of them being RR10. I chose the red one not because it was a cheaper option B stock but just to get the red/gold colour scheme.
No idea if the grey/black ones are RR10's as well?
Couple of gutshots below....I assume its ok with the Cap to do this?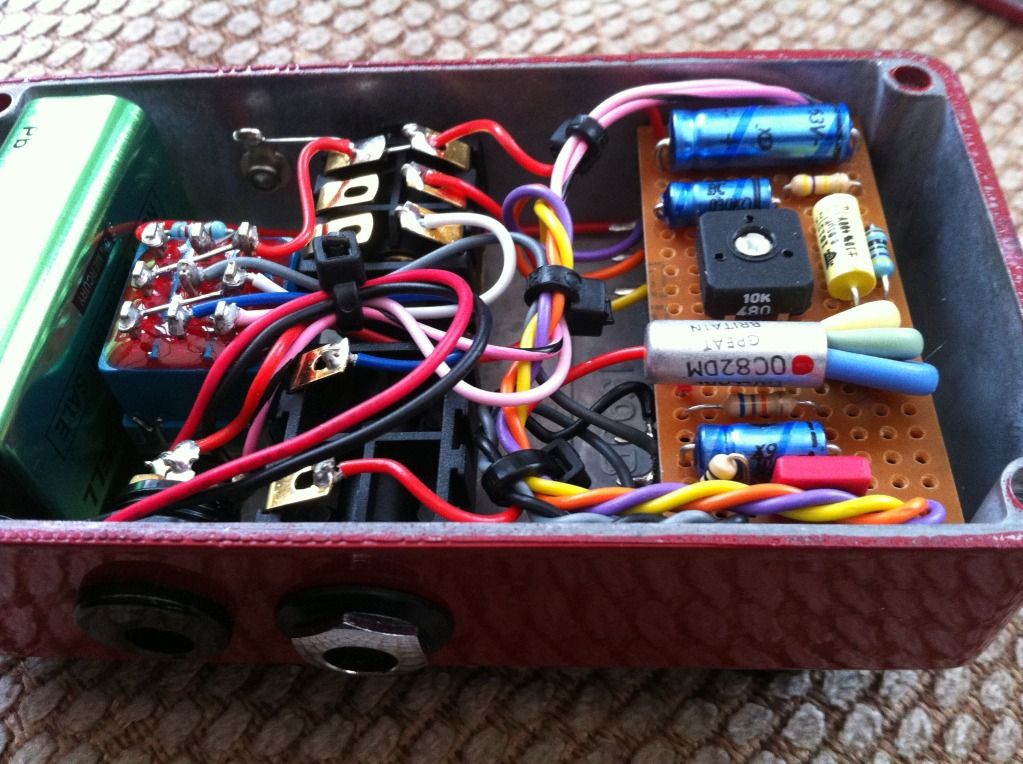 Posts: 2362
Joined: Mon Mar 08, 2010 7:11 am
sexy rr-10 gut shot!
"Yes I remember a brave guy named Roger dancing around musicians and cleaning their shoes. Occasionally we gave him our broken pedals for repair to get peace for some hours."
Posts: 22
Joined: Thu Nov 13, 2014 12:11 am
Received my RR 10 and it's awesome. Front of my board and makes just lifts everything.
'You don't understand the power of the Fuzz side!'
Posts: 4267
Joined: Sun Apr 14, 2013 8:27 am
Location: The Ferry
Pictures please Vader, just wondering if it will be like the new ones heading to Joes
'brutish in character but not thug like'
Posts: 22
Joined: Thu Nov 13, 2014 12:11 am
I think it might be but not sure. I have had problems tryin to upload pictures. I use an iPad and iPhone and can't work out how to post a pic. Any suggestions?
'You don't understand the power of the Fuzz side!'
Posts: 9171
Joined: Wed Dec 08, 2010 3:01 pm
Location: BunzTown NE
Photobucket or flikr app

When I saw you with that lost look on your face saying you had just saw ET, I thought "uh oh, game over" - innerflight
(\__/)
(='.'=)
(")_(")
all you need is love baby, you're a rich man

Posts: 2151
Joined: Mon Dec 08, 2008 11:11 pm
Location: Auld Reekie
You can download a simple photo resizer app to your iphone, does the job. Add the resized pic as an attachment and your sorted

Users browsing this forum: No registered users and 1 guest