drunkenguitarist wrote:Has anyone posted a clip of the ST-08 yet? I keep wondering whether or not its comparable to the gold (dark) version that I had.
I realize this post is a few years old, but hey, I'm much older than that, so WTF aye?

I have a gold/dark Sonic Titan that I fucking adore. It destroys on bass, so good it hurts!
Just picked up an ST-08 and was quickly surprised at the differences. The overall qi remains intact, but the bass content differs, and the tone knob has an entirely different feel.
Goldie has a permanent spot on my main board. I removed it twice to try other things and both times came running back after just one evening, apologizing effusively, a grown man weeping without shame. "I'm so sorry....I can change....please forgive me....
I wish I knew how to quit you!
"
Not sure what to think of Orangie just yet, but I've only had one rehearsal with it so far. So, perhaps like a fine wine aging, let us see what happens over the next few months!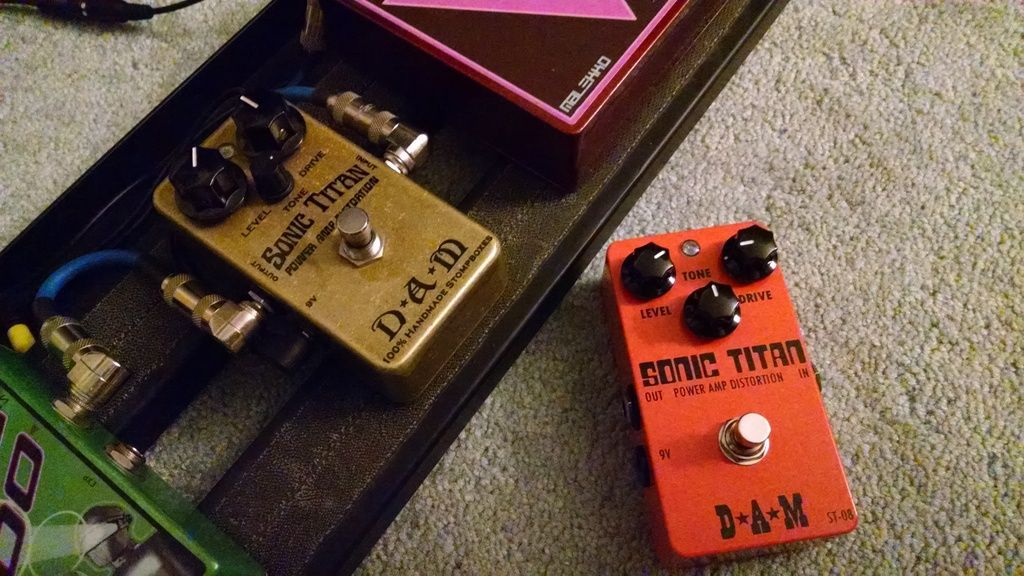 ALL HAIL THE MISKASONIC CHTITANLHU...!!!