Moderator: The Captain
Posts: 66
Joined: Mon May 08, 2017 3:02 am
Posts: 1926
Joined: Tue Mar 10, 2009 3:36 pm
Location: Birmingham
Posts: 9080
Joined: Wed Dec 08, 2010 3:01 pm
Location: BunzTown NE
Mine

When I saw you with that lost look on your face saying you had just saw ET, I thought "uh oh, game over" - innerflight
(\__/)
(='.'=)
(")_(")
all you need is love baby, you're a rich man

Posts: 1926
Joined: Tue Mar 10, 2009 3:36 pm
Location: Birmingham
daCod wrote:Mine

Posts: 9080
Joined: Wed Dec 08, 2010 3:01 pm
Location: BunzTown NE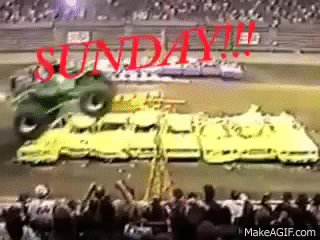 When I saw you with that lost look on your face saying you had just saw ET, I thought "uh oh, game over" - innerflight
(\__/)
(='.'=)
(")_(")
all you need is love baby, you're a rich man

Posts: 1926
Joined: Tue Mar 10, 2009 3:36 pm
Location: Birmingham
Posts: 1926
Joined: Tue Mar 10, 2009 3:36 pm
Location: Birmingham
Posts: 126
Joined: Sun Aug 31, 2008 6:39 pm
Posts: 9080
Joined: Wed Dec 08, 2010 3:01 pm
Location: BunzTown NE
I sound like a skipping record saying it BUT.....
These sound fekkin EPIC!!!!!!!!!!



When I saw you with that lost look on your face saying you had just saw ET, I thought "uh oh, game over" - innerflight
(\__/)
(='.'=)
(")_(")
all you need is love baby, you're a rich man

Posts: 1926
Joined: Tue Mar 10, 2009 3:36 pm
Location: Birmingham
Cheers!


Users browsing this forum: No registered users and 2 guests