Germanium Orpheum
£50
posted UK/EU
£58
posted worldwide.
(For tracked, insured postage add £5 to those prices)
Made a small batch of these for sale. The only change made from the original circuit is that the Fuzz-tone pot is wired the conventional, intuitive way round so that you go from wooly to bright and tight when turning clockwise.
Made with either high gain AC128's or 2SB176 transistors, tropical fish caps and a lovely Carling footswitch.
SOUND CLIPS HERE
(Pretty basic. More to come soon.)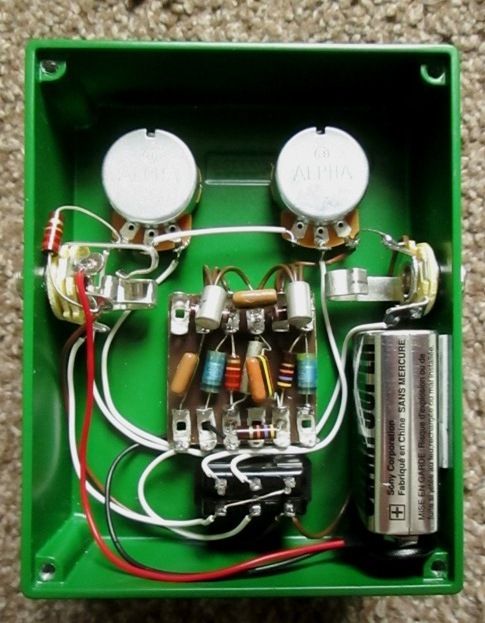 Any questions, please ask.