Moderator: The Captain
Posts: 60
Joined: Wed Mar 17, 2010 8:52 am
Location: Santa Cruz
I'm in!

can't wait.... Thanks Jerms!!!

Posts: 527
Joined: Thu Mar 26, 2009 10:57 am
devnulljp wrote:

pothole wrote:i don't like any of you guys on that list right now. And if I see Devnull's "cold dead hands picture" I'm going to yell the f-word...loudly.

He wants the preciousss. Always he is looking for it...

... "Where is the Magic everybody talks about?"...
Posts: 2362
Joined: Mon Mar 08, 2010 7:11 am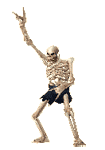 In it to win it baby, anyways it is your ear that counts Jim, not the label on the transistors.. Stoked
"Yes I remember a brave guy named Roger dancing around musicians and cleaning their shoes. Occasionally we gave him our broken pedals for repair to get peace for some hours."
Posts: 887
Joined: Mon Jul 13, 2009 7:34 am
Location: behind my computer screen. in dirty jersey.

Posts: 572
Joined: Fri Oct 09, 2009 11:04 pm
Location: Omaha, NE
Man, I thought I was on the reserve list.

No harm, no foul. I'm just happy to hear that there are more being made!

Posts: 145
Joined: Thu Aug 28, 2008 2:02 am
I'm still in! (The list that is)
Posts: 451
Joined: Tue Jan 12, 2010 6:59 pm
Location: Denver, CO USA
STOKED.

facebook.com/neptunemassivemusic

facebook.com/paermusic
Posts: 80
Joined: Mon Nov 17, 2008 4:07 am
Location: Chicago, IL
jerms wrote:hey guy's this isn't a request for funds yet.... just an update as to what's happening here (massive touring for now!!)...... nothings gonna' happen till december!

i'll let those who are on the list know via PM when the your time has come!!
December is closing fast !!!!!!
Posts: 145
Joined: Thu Aug 28, 2008 2:02 am
Posts: 5534
Joined: Sun Mar 01, 2009 10:39 pm
Location: back in the basement!!
getting ready to start a batch of 6..... to fund the purchase of more parts.... i might get these done before the new year but can't guarantee anything with christmas and the aussie tour rapidly approaching..... i'll keep you all posted!


Users browsing this forum: No registered users and 1 guest