Moderator: The Captain
Posts: 949
Joined: Tue Aug 26, 2008 1:28 pm
Location: Buffalo, NY
you suck

The most merciful thing in the world, I think, is the inability of the human mind to correlate all its contents. We live on a placid island of ignorance in the midst of black seas of infinity, and it was not meant that we should voyage far.
Posts: 1940
Joined: Tue Aug 26, 2008 9:50 am
Location: Surrey
He does. I hate him.

Posts: 1241
Joined: Tue Aug 26, 2008 11:01 am
Location: Queens
Posts: 7808
Joined: Tue Aug 26, 2008 8:45 pm
Location: Switzerland

Posts: 1546
Joined: Wed Aug 27, 2008 5:48 am
As I often say in traffic-induced roadrage in front of my five year-old...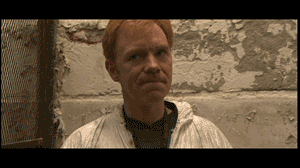 YOU CORK-SOAKER!

What gets me is all the tweaking,
just crank that bitch and be done with it! -- duende
Posts: 831
Joined: Wed Oct 08, 2008 5:31 pm
Your a lucky lucky fuzzer, i meen f**ker

I've never been this jelous since i was 12 and saw my mate's porn stash

Posts: 73
Joined: Tue Aug 26, 2008 3:30 am
Location: The Mile High City
Posts: 5387
Joined: Wed Aug 27, 2008 4:28 am
Location: Isthmus Duwamps
I'll 2nd the muffin man's sentiments:
you lucky motherfuzzer!



If you struggle baby,
It only tightens up...
Posts: 1892
Joined: Tue Aug 26, 2008 1:06 am
there are 10 lucky motherFuzzer around here... 6 from auctions...

until each one of us get one,

this thread is going to be envyed/hated on the D*A*M forum.
Or . . . may be we will feel OK once we are on the wating list....

Posts: 772
Joined: Fri Sep 12, 2008 3:25 am
Location: Boulder, CO
Very cool

Users browsing this forum: No registered users and 1 guest