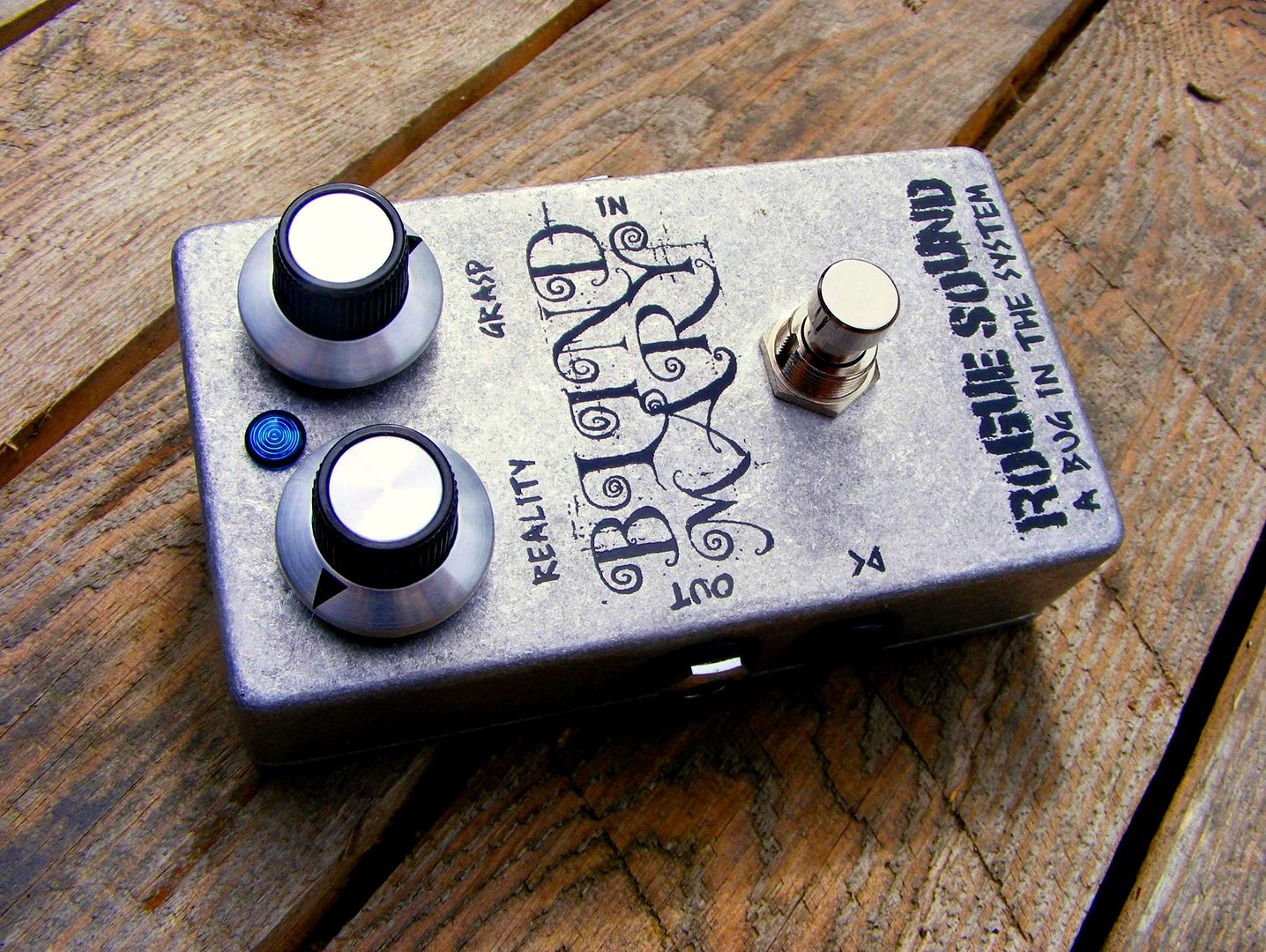 Hello…
This is Mary, she is blind. She loves you. Touch her gently, be rewarded. Your ego will be boosted in a not quite right somewhat dirty, should she be doing that? kind of way. Medically assisted silicon enhancements, yeah she's squeezed in tight, popping at the buttons and ready to black your eyes. She also has a knife…
What?
Your guitar –> IN Your amplifier -> OUT
9VDC regulated power supply -> DC
Mary likes Zinc Carbon or Zinc Chloride type batteries. These are also cheap…just like you.
Reality. How much can you handle? Mary don't give a shit. She's loaded, man. A little? A lot? This control will give you all you need. The less you have the thinner the veil to the other side.
Get a grip. Grasp, hold of your reality as best you can. The more grasp you got, well, the more you get. Pretty obvious, ay.
FAQ
Q: Cut the shit. What the fuck is this pedal?
A: It's a silicon booster. It's based upon the JHS Treble Booster but its betterer.
Q: Betterer!!? Your grammar is terrible. How is it better than a vintage pedal that costs more than my car?
A: Mary uses a sexually biased low noise audio grade NPN silicon transistor, less noise negative grounding. Yes you can use a regular power supply and daisy chain from other pedals. You have an LED, its blue too. Its on its off its on its off…You have a tone control, treble or bass sounds can to acquired via your fingers. A DC tap, there is one. Stop your crying you don't have to use a battery. Volume control. Wow. I can turn it up and down. It's also way cheaper and it looks as cool as fuck. Nuff said.
Q: Mary sounds different when my amp is overdriven compared to when it's clean. WTF!?!
A: That's right. Yes it does. That's the magic of transitory boosters. It has special clipping and overdrive sounds when you play real loud.
You like? You can get some here:
http://www.downstrokemusic.com/index.php