Bam! As before, Mullard OC84 chewiness all the way with a few choice refinements. Units #200 onwards will have...
1) Updated graphics. Still not an exact replica of the original on this level. Its 2010 not 1966 but the wink and the nod to the past is a tad closer than before. The font types used are true to the originals but we opted to keep the 'professional' printing a little tighter than it is on the original units. For why? Cleaner print to box ratio and tighter looking graphics on a whole.
2) Cliff bug eyes. They be cool, ay. Wanted to use em ever since Philip posted one of the original Sola Sound ads.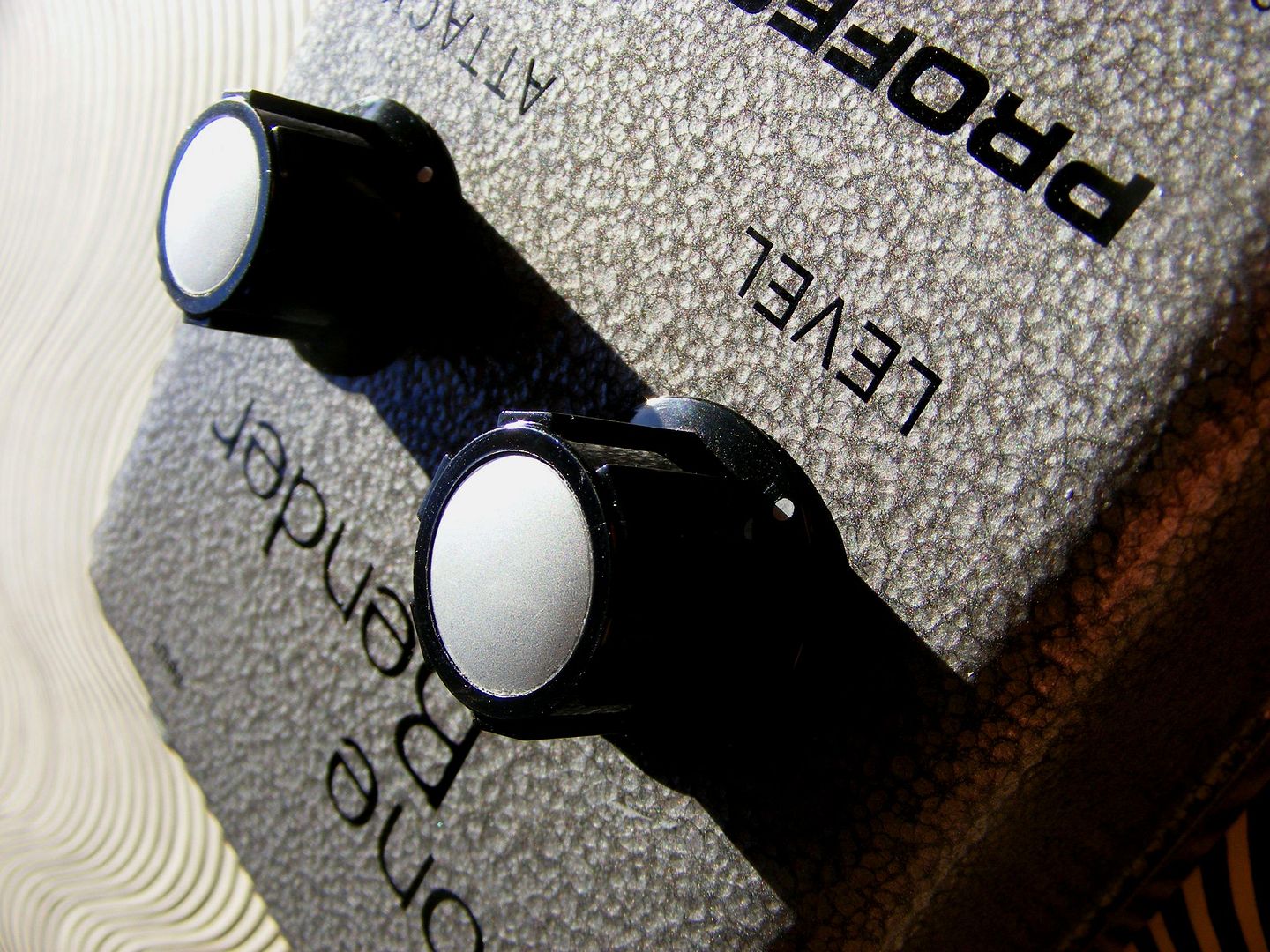 3) Fresh and clean Vishay capacitors. Using and sourcing old shit on this level is doing my head in. Too many inconsistencies and measuring each and every cap get pretty dull and fast. The Vishay shit is
the
shit. Tight tolerance, high quality, clean tones, long life span.

4) Non-blacked out internals. Enclosure manufacturers, gifted folk, a law unto themselves.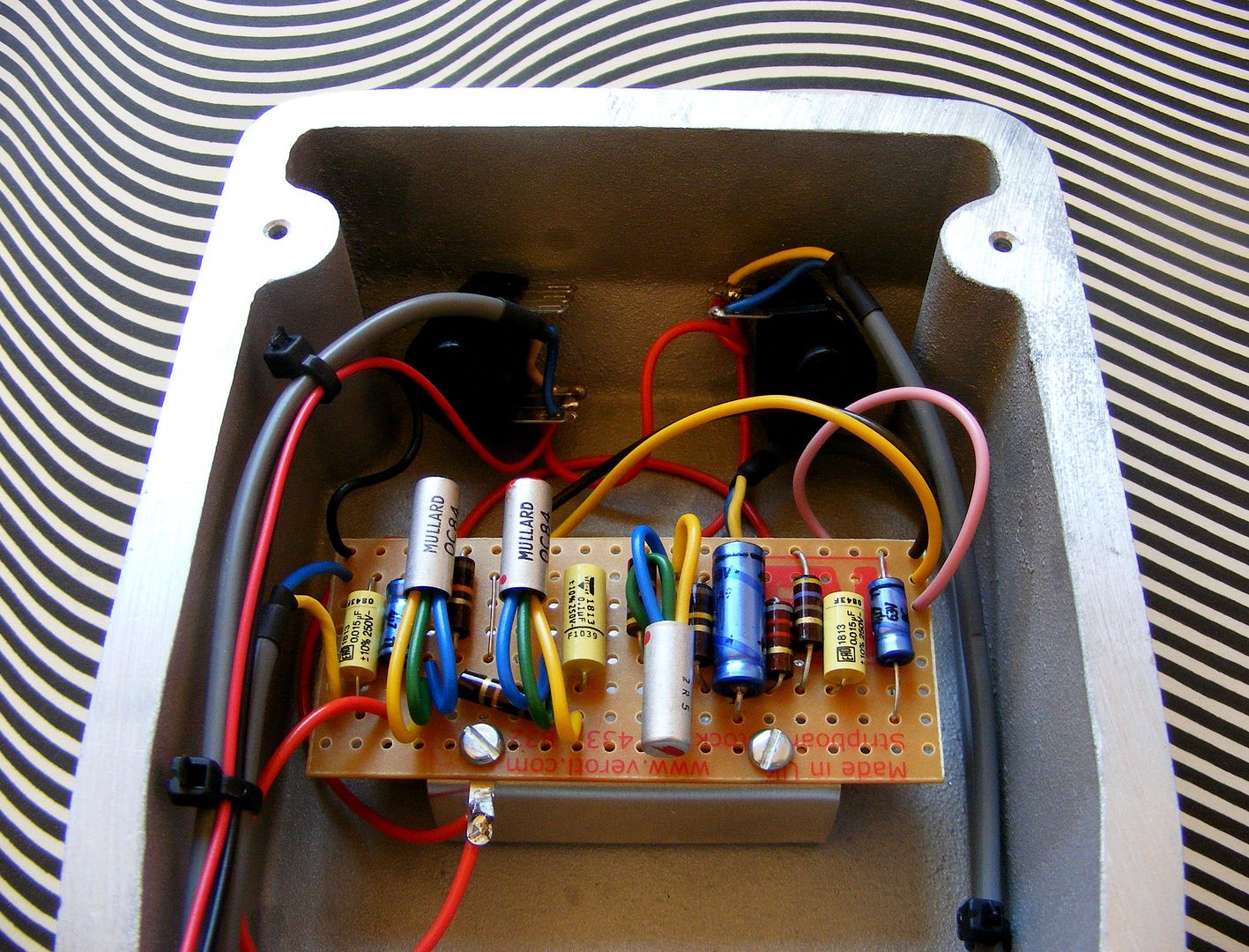 5) A sexy Sola Sound sticker on the base plate.
6) ...and the ability to achieve Rock God like status with the click of a switch