Moderator: The Captain
Posts: 4291
Joined: Thu Jul 23, 2009 11:50 pm
The Artist Formerly Known As nightraven
Posts: 1861
Joined: Tue Dec 01, 2009 7:25 pm
Location: TGP
really great pics guys! if you ever need a babysitter for some of those fuzzboxes.....

Posts: 1361
Joined: Sat Dec 05, 2009 9:51 pm
Location: EU
modeerf wrote:

No words. No comments. No questions. No explanations.

Just pics of guitars/amps/pedals whether it's your gear, a friends', or even just a pic you strolled across on the intrawebs... Let's make this thread a non stop

fest without anything that would induce deeper thoughts than ...

Ready? Go!
Pssst

"Interviewer: 'So Frank, you have long hair. Does that make you a woman?' Frank Zappa: 'You have a wooden leg. Does that make you a table?" ― Frank Zappa
Posts: 3207
Joined: Fri Oct 16, 2009 10:32 pm
Location: Nashville, TN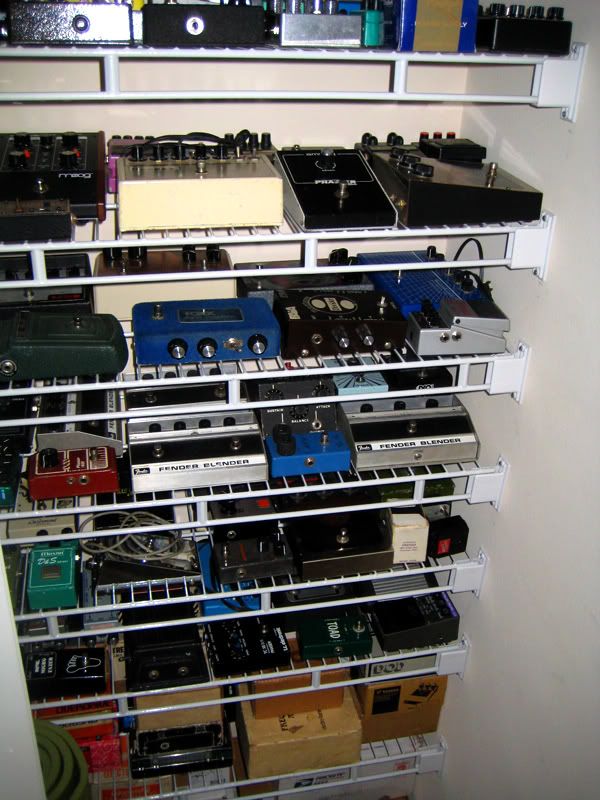 Posts: 4146
Joined: Sun Aug 02, 2009 5:51 am
JESUS CHRIST ED, THAT IS ONE AWESOME COLLECTION YOU GOT THERE!!!!

Posts: 10327
Joined: Tue Aug 26, 2008 9:22 pm
Posts: 6759
Joined: Wed Dec 31, 2008 10:48 pm
Location: Seattle
Ed...your collection...we need mor pix!! Shit is seriously drool worthy!
(\__/)
(='.'=)
(")_(")
Posts: 5400
Joined: Wed Aug 27, 2008 4:28 am
Location: Isthmus Duwamps
Users browsing this forum: 2guests and 9 guests