Moderator: The Captain
Posts: 3154
Joined: Wed Nov 19, 2008 9:35 pm
Posts: 1099
Joined: Tue Sep 02, 2008 4:53 am
Location: A small small island ~:)
Simply Beautiful - what are the transistors please? The board layout in mine (ex Davids) is noticeably different - Does it have a pronounced sweet spot or does it have a reasonably wide area of useful tonality?

Do you have any idea of how many Mk1's came out before they had the screen printed lettering and the addition of Sola Sounds to the wording?

I think the one Leon now owns is the same "dry lettered" earlier pre Sola type as this one (albeit with a bit less of the lettering left!) so that would be 2!

An EE (Extremely Envious) - G
Posts: 831
Joined: Wed Oct 08, 2008 5:31 pm
That is to f**kin die for


One day i'd love to own a mk1 but doubt it'll ever happen.
Lucky guy

Thank's for the pic's we can all dream


Posts: 76
Joined: Wed Oct 08, 2008 7:52 pm
Location: Olympia, Wa.
Posts: 267
Joined: Sat Oct 04, 2008 12:00 am
Here are some photos of my MKI.
The enclosure has/had the dry lettering like Stu's but with circuitry more like Grahams MKI
vibrafuzz.com
Jimi Hendrix is the most amazing son of a bitch I have ever heard! - Nikola Tesla
Posts: 831
Joined: Wed Oct 08, 2008 5:31 pm
Does anyone have any idea how many mk1's there are in circulation or how many where built.

Posts: 1943
Joined: Tue Aug 26, 2008 9:50 am
Location: Surrey
This is a great thread.

Graham, how about some pics of Dave's ex missus? Please old chap!
Posts: 643
Joined: Thu Aug 28, 2008 12:22 pm
Location: Blackpool, England
Wow, gut shots as well. Excellent!
Posts: 643
Joined: Wed Nov 19, 2008 1:32 pm
Here is a pic of mine!
Second style of lettering and board.
Will post gut shots tomorrow.
From what I have gathered these four plus the one that Gary Hurst still have are the only ones that have surfaced so far, have heard rumours of one more in the USA but have not seen photographic evidence of it.
But there must be more, I bet that there are at least 2-3 more that are still out there to discover!
Interesting to see that your one does not have a battery door Stu, maybe that is why they moved the board to above the pots to be able to fit that.
Absolutely the earliest one of the four.
API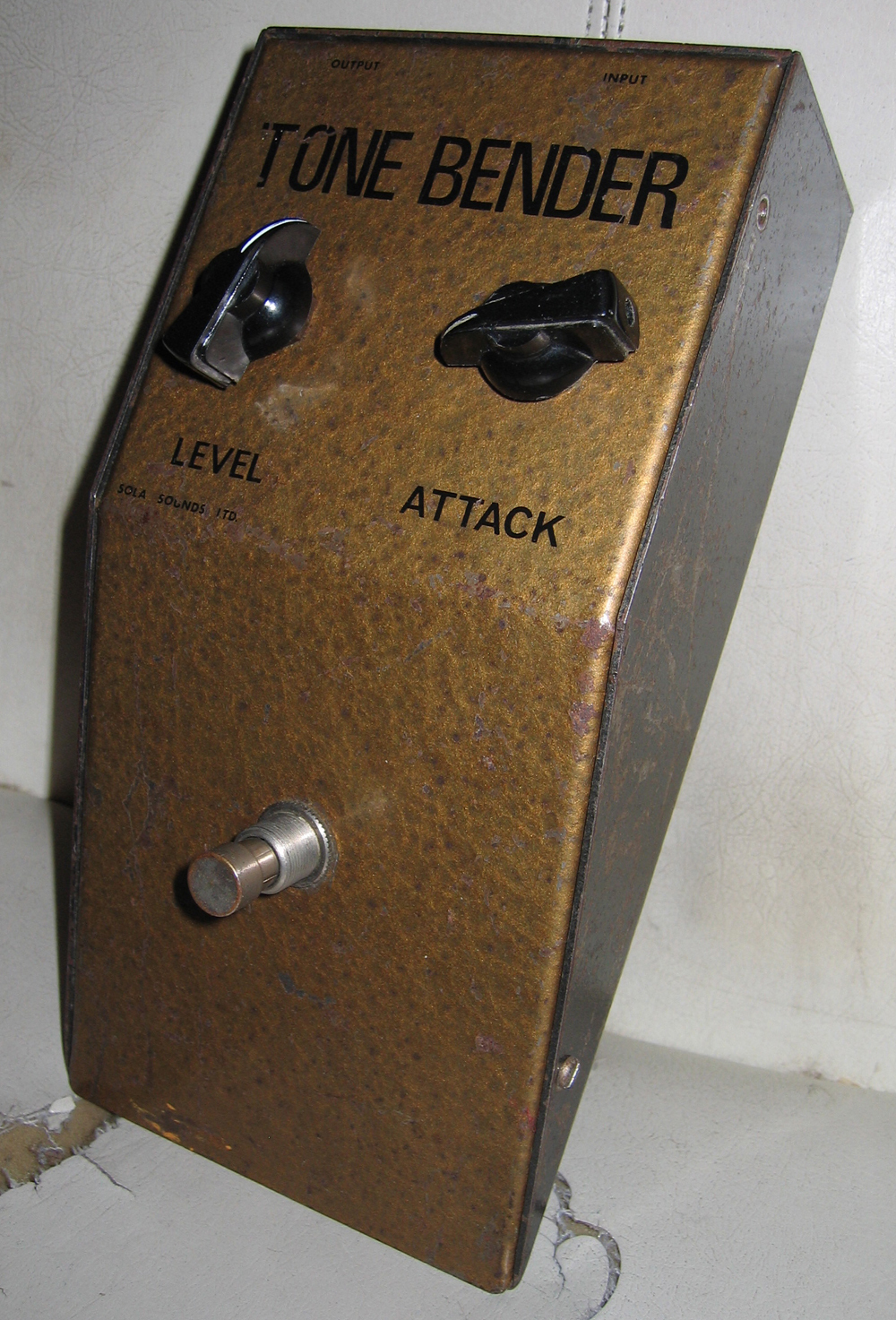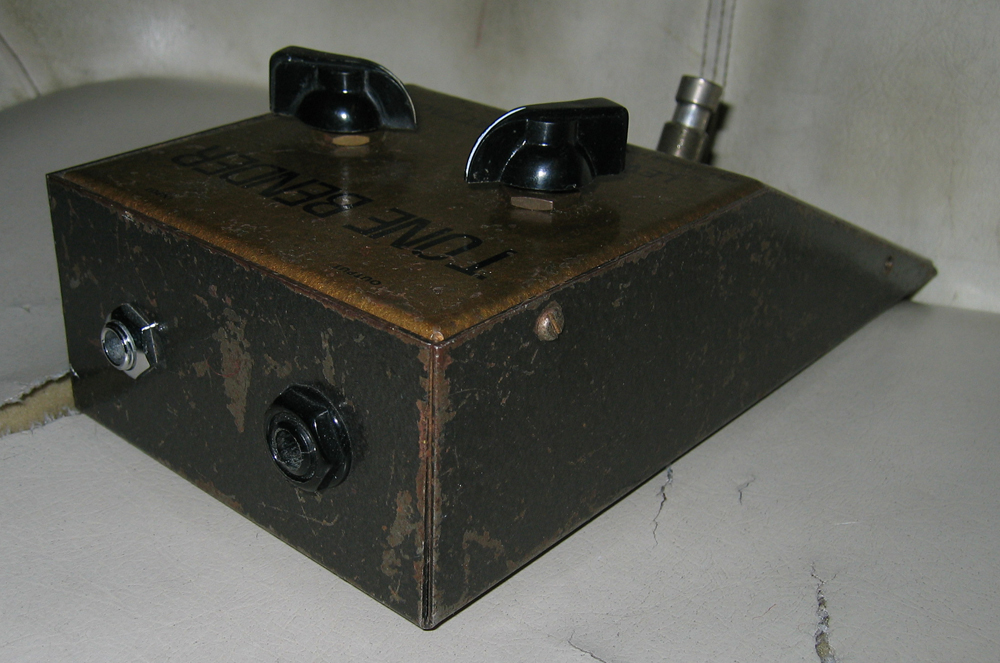 Posts: 1175
Joined: Tue Aug 26, 2008 7:04 am
Location: Palm Desert, California
So Stu....all these pedals are yours? You are a lucky devil. No wonder your so busy, you play these all day.

Users browsing this forum: No registered users and 9 guests