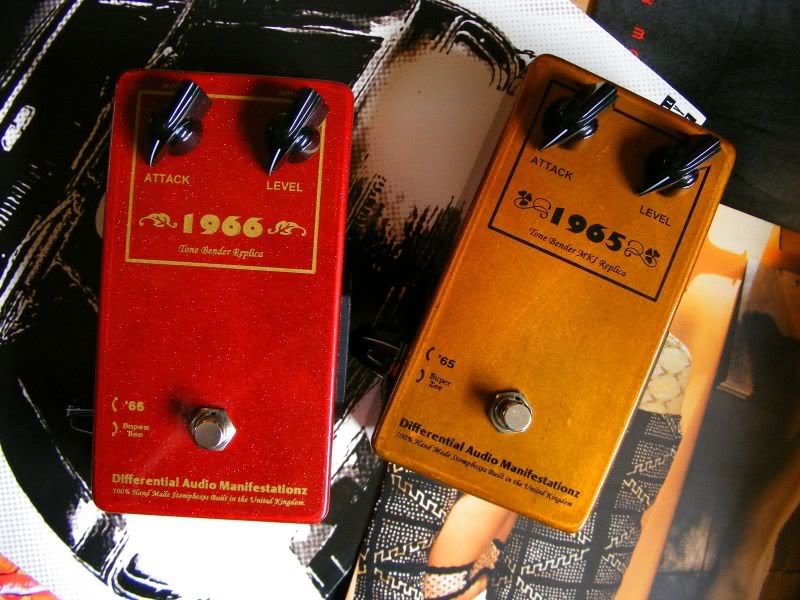 Greetings space rangers. Oh, 1965's! Is there going to be a list? No would be the answer to that. Okay so a very brief reason for the existence of these pedals. Not that you need to know just I want you to know as it might stop any craziness later down the line.
So I'm a pedal builder yeah. If you do trades or favours for folk 9 times outta 10 you are usually asked to pay in pedals. Good for me, good for them. Everyone's a winner. At the tail end of last year I was offered up a few nice items for trade and asked if I would be willing to make a few 1965's for my end of the deal. One certain item would be very necessary to my needs for D*A*M's future builds so with this in mind it had to be done.
Like most things in life you buy more of something you get cut some slack. Basically making 10 of any pedal is pretty much the way to fly for me and in my mind seems much more logical. If I'm gonna make a 3-4 it may as well be 10, right.
So that's that really. Here they be. I made 10, 4 go off to where they are needed and the other 6 go in the store. I didn't plan on making these and I don't plan on making any more at any time soon. My 'fun' with the MKI circuit has long since gone. When it comes to biasing, this is the king bastard of kings.
Any ways, I will be auctioning these 6 pedals. All one day listings finishing 3 hours apart. Yes I know some of you won't like the auction idea but some wouldn't like the other route of BIN's. However I do this one method won't go down well somewhere.
Of the 6 that will be listed only one has the original transistor set up of 1 x OC75 and 2x 2G381's. The other 5 have Mullard OC78's. The 2G381 is a stupid bloody transistor that fluctuates all over the place and to be honest I really wanted to make at least half using transistors I like to use…so I did. The tone is pretty much the same as you'd find with the OC75/381 set-up though the use of the OC78 is like giving the pedal a push-up bra. It tightens up the whole behaviour of the fuzz tone and puts things into some kinda order rather than it randomly swinging freely. The 78's also remove the 'artefacts' or 'static' that you'll sometimes get with the stock set-up when running the Attack high. It's just a little more focused. I know the whole 'Argh! What the fuck' vibe of using a MKI is to have all that shit in there but I've done that before so I wanted to just do a little twist on these final 5.
Like I say, no list. It just cannot be done at any time this year. The MKII's are my dominating work load along with the other stock pieces. The Fuzz Sound is my "thang" to keep me sane through it all. Adding any more 1965's into the fire would really be asking for a total downing of tools. Just want to stipulate this fact. I'm not being tight or neither am I cooking up some evil money making scheme. It is what it is.
So the 1966's. This lucky set of 7 all have a special transistor selection packing a fat juicy pair of two CV5439's. The military version of the OC75. But wait! Not only are these ladies in red packing six shooters they also have pockets full of meat pie. What? That's right the Super Bee mode is even Superer. Damn straight, its twice as fruity. This extra pie and the Military hardware give these busters a much more rounded and fuller figure. Less rasp and more cake. Taste it.
Some Eye candies...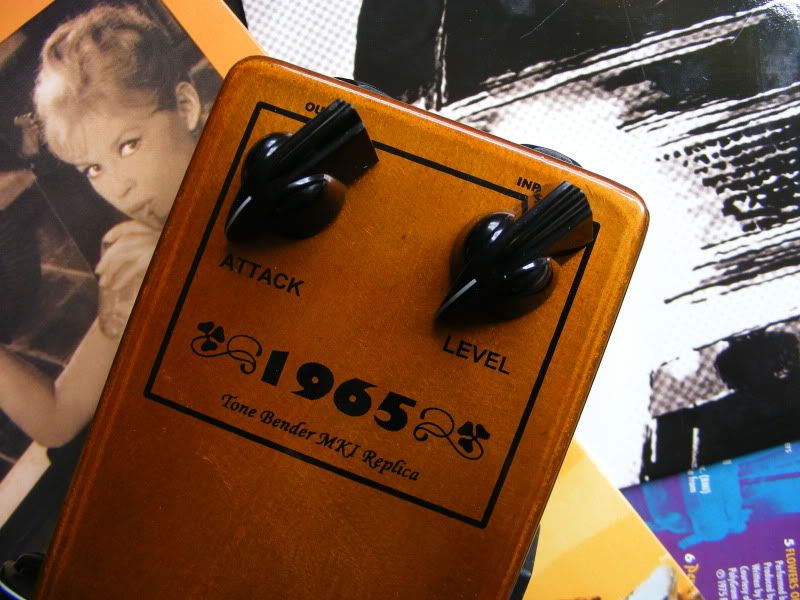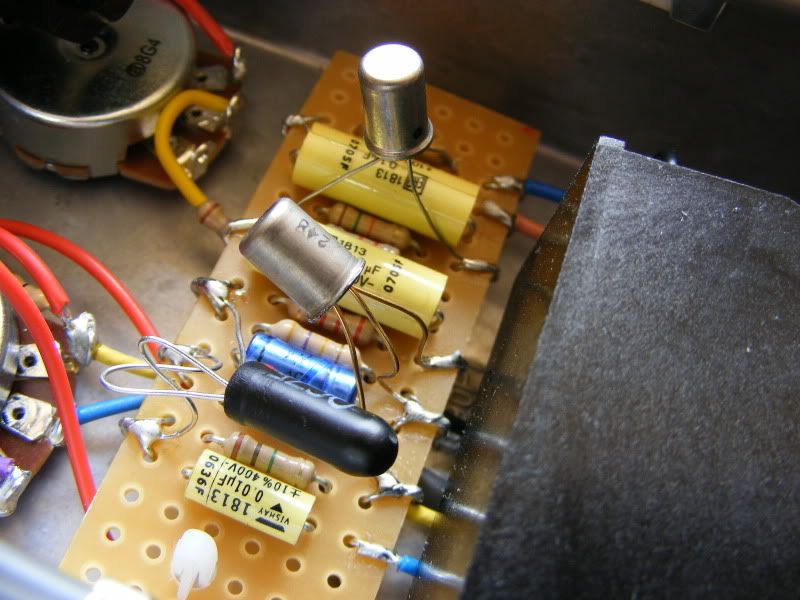 The happenings
All times BST. The BIN's are:
£235.50.
Auctions on the 1965's start at
£66.66
and all run for
1 day only!
Monday 8th June
12.30pm - Starlight Red 1966 x 2 BIN/ Trans. Copper 1965 2G381 #5
3.30pm - Starlight Red 1966 x 2 BIN/ Trans. Copper 1965 Mullard OC78 #6
6.30pm - Starlight Red 1966 x 3 BIN/ Trans. Copper 1965 Mullard OC78 #7
9.30pm - Trans. Copper 1965 Mullard OC78 #8
Tuesday 9th June
12.30
am
- Trans. Copper 1965 Mullard OC78 #9
3.30
am
- Trans. Copper 1965 Mullard OC78 #10
Store link:
http://stores.shop.ebay.co.uk/Different ... festationz