Ahoy hoy,
Okay dokey then lets get things a rolling. We have a growing number of goodies coming up in the store over these coming weeks.
I'll mention now what we have in case folks are after a certain something and want to save there hard earned cash for such things.
First up is 6 x Fuzzarounds, 3 x in the Black n Gold, 2 x slight defective finishes in Amber and one big box Fuzzaround.
15-20 custom Black n Gold regular Meatheads (not 100% on the number but at least 15), 8 x Black n Gold 1966's with silicon transistors

and 3-4 one off custom pedals (inc the pedal of Linzi's)
Up first are the Fuzzarounds. These start going up on
Monday 10th November.
The 2 defects are at BIN's, the Black n Gold and the big box are auctions.
The start times are as follows and are GMT times.
12.30pm - Fuzzaround defect amber #1/BIN

3.30pm - Fuzzaround defect amber #2/BIN

6.30pm - Fuzzaround Black n Gold Hammer/Auction 3 days

9.30pm - Fuzzaround big box Black Hammer/Auction 3 days
The other 2 Black n Gold Fuzzaround will go up in succession after one finishes. All with be 3 day auctions.
All
the Fuzzarounds have NKT213's.
Spoiler pics...
Defect #1
Defect #2
Black n Gold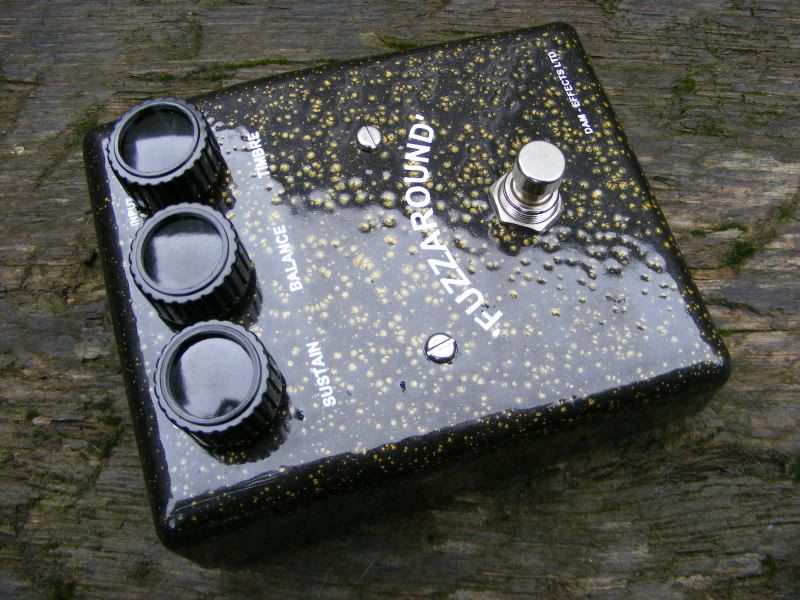 Big Box
The big box was a prototype enclosure that was never built until after the main bulk of the Fuzzarounds were complete. This does not use a tag board...kinda obvious but just making sure that is clear

The custom Meats and 1966's will be at the end of the week,
these will all be BIN's.
The one offs will go up over the course of the week and I will give good notice before the listings start.
Also...
by my Explorer!

http://stores.ebay.co.uk/Differential-A ... festationz