I thought I would post pictures of Dave's handy work, probably one of the only people on the planet that could have made this happen...! I have been thoroughly enjoying this pedal! Hands down, this is one of the nicest sounding Fuzz pedals I have ever heard or played! It is right up there with Graham's MKI Tone Bender! It has no real clean up, but at 'full tilt' sounds huge, amazingly 'chewy' and just a tad gated with infinite sustain on tap. It sounds nicer than any MKIII I have ever jammed on, and I have tried a few original ones. The only pedal that comes close is Dave's Fuzz Sound Professional MKIII (...imagine that...?

) With all the knobs maxed out, it comes pretty close to the Rotosound, but the Roto has a little bit of 'character' that cannot be duplicated. Maybe it's the Mullard OC71s or the other old components? After all the work Dave put into it, it had one bad resistor, the pots were bad and there was one bad OC71. The guy I got it off, tried to mount the circuit in another box to make it fit on his pedal board

and when he removed the pots, the circuit got super heated, which is what toasted the transistor and the pots. Thankfully, it did not get totally killed! There were some 'oddities' about this circuit, which Dave said he thought pointed to this pedal being a very early MKIII, maybe one of the earliest(?)...PP4 battery (same as teh NOS Vox MKIII I traded Graham) it had no resistor at the top between the tone and volume pots, one was added later as an after-thought(probably because it is so loud and the Fuzz is so thick and out of control compared to a normal reverse circuit MKIII ); it had a 250K volume pot, which Dave said he has never seen before; only MKIII ever seen with OC71s, also had a 'shunt' capacitor added later on the back of the circuit. Has 4 transistors, instead of 3 transistors and a diode. Has an OC71 for a diode. Not sure what the 4th transistor is that is part of the Darlington pair? Maybe the Cap'n can speak to that? The Fuzz tone is really loud! Getting a 10+db boost! Not sure how it stacks up with my early reverse circuit SolaSound Mark IV which is particularly loud too. Once I get that back, will give it a try and try to record the comparison...
Very odd about the Rotosound branded Fuzz pedals, seems that they all are 'proto-type' models that never were mass produced. Only 3 MKIIs (Including Stu's 2 knob MKII, was that an incomplete pedal when acquired?) and 1 other MKIII that I know of. (Well 2 if you count Jimmy Page's from 1969) There aren't any date codes on it, but it does have the same knobs as my early SupaFuzz and the 2 knob Vox and Park Fuzz pedals, so I would guess late 67 or early 68(??). The guy I got it off swears it was late 67 when he got it, but memories can often be faulty.
I will post sound clip, hopefully soon...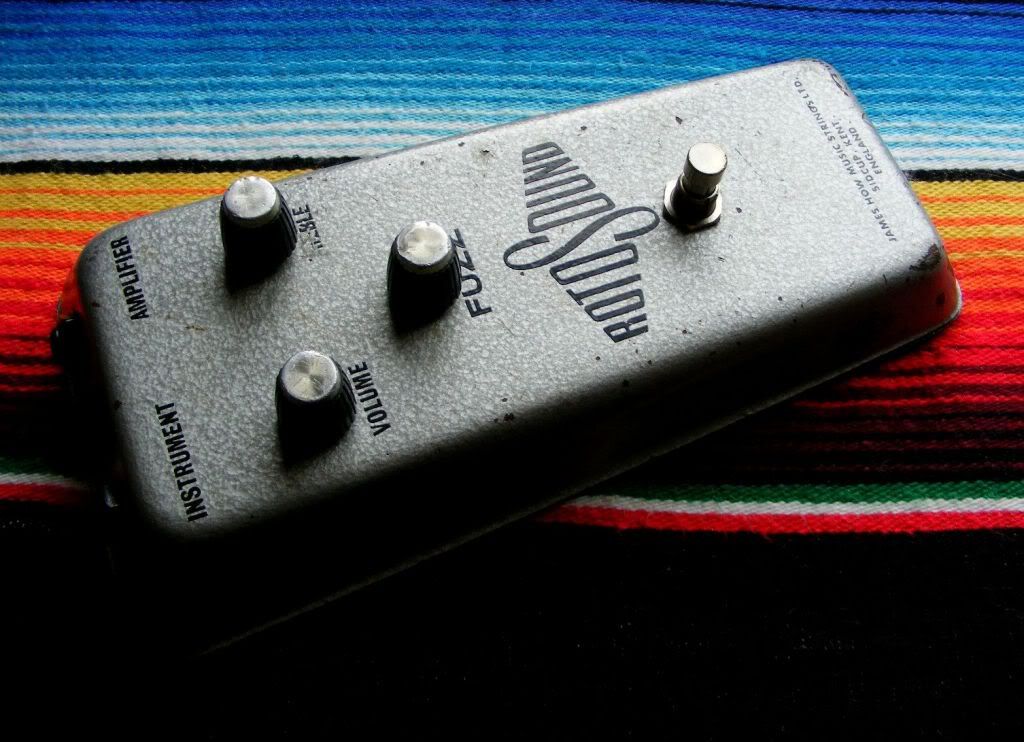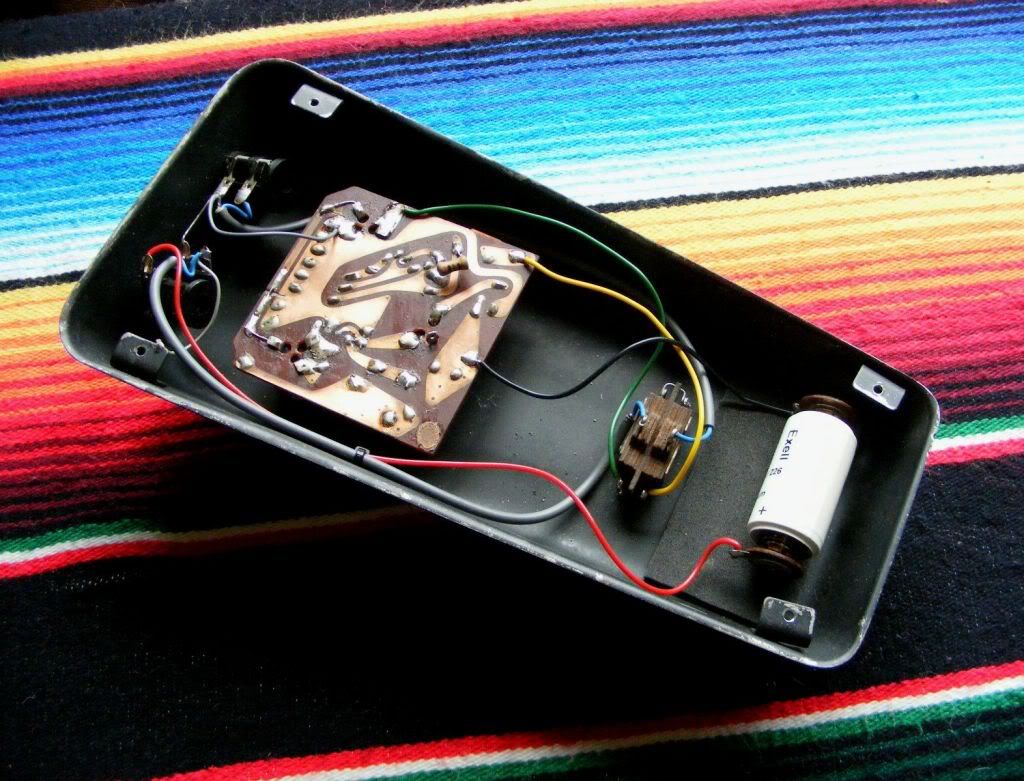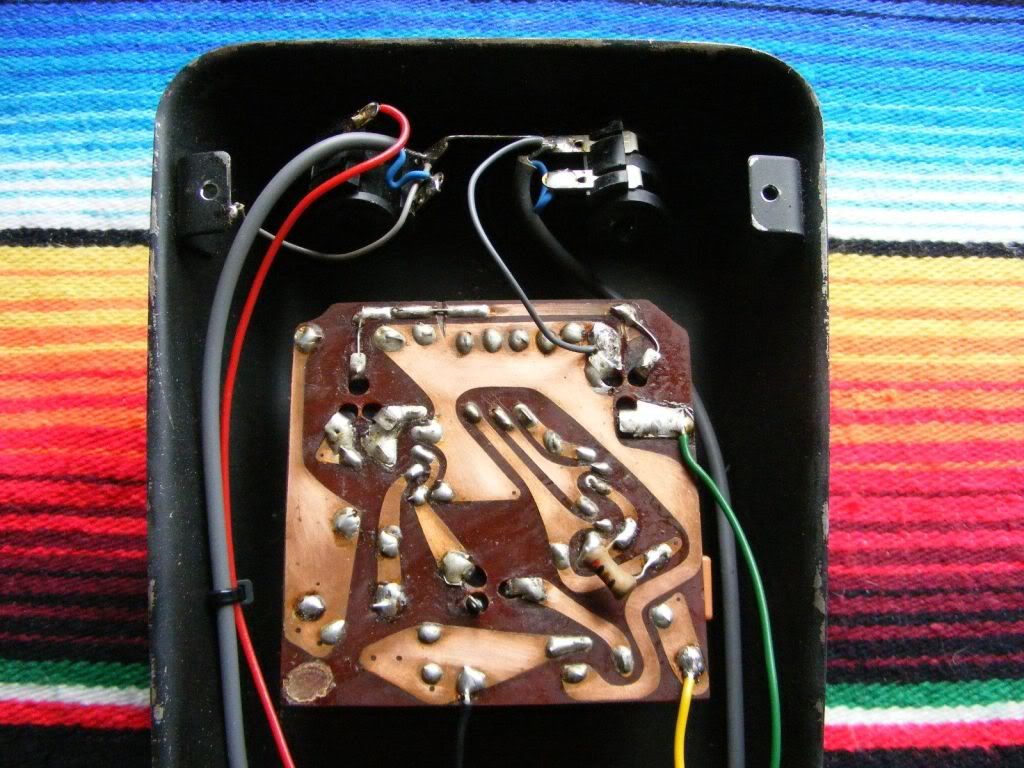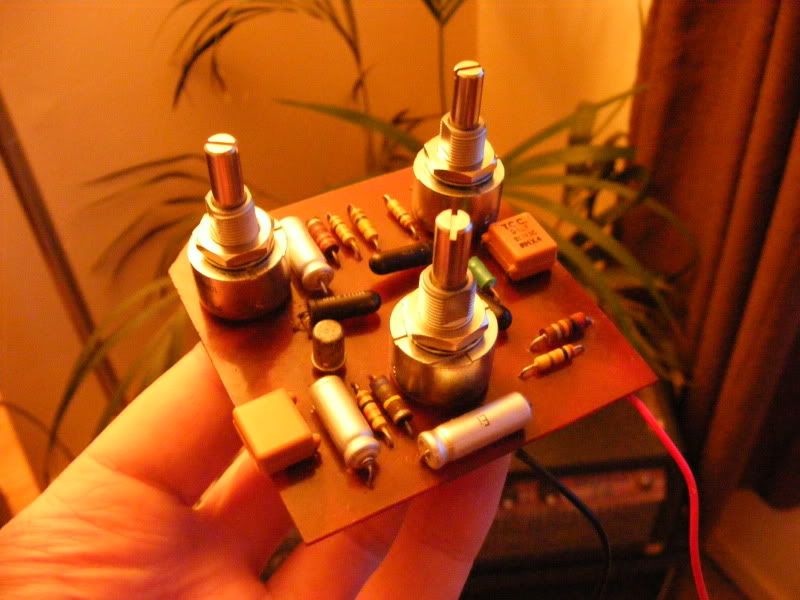 Thanks Dave!!!

You totally Rock!