Oi Oi,
Meaty Meats to go. 10 go up on Wednesday 26th and another 8 go up on....wait for it...Saturday 29th

See, I do listen to you people. First time weekend bash for us so hope this makes a few of you geezers happy. Plus no morning listing on Saturday as I know most of you have a drink problem.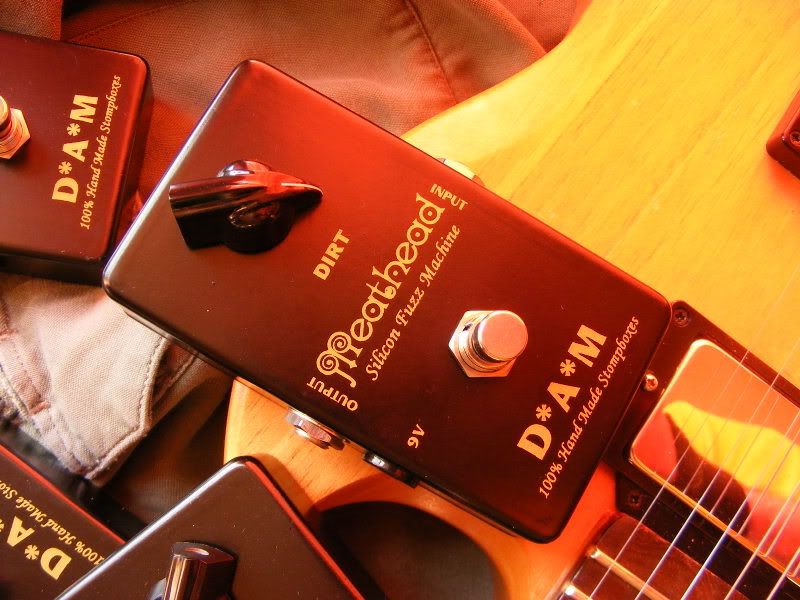 These Meatheads are
FAT
. In a nutshell designed with high gain bridge humbuckers in mind. Very close to the Doom-tastic Meats from a few years ago.
I'm still using the BC239C and BC184L combo for the transistors. Its a nice pair

As always the times are in GMT. I tired to calculate for other zones but I was getting confused. I don't want to be responsible for giving out the wrong time or the like.
All listing are BIN prices, £110.00 plus shipping. 2 pedals every three hours as so.
Wednesday 26th November
11.30am

2.30pm

5.30pm

8.30pm

11.30pm
Saturday 29th November
2.30pm

5.30pm

8.30pm

11.30pm
Still got a least a week on the Black n Gold 1966's to go. We are making list #1 of the regular '66's too so hang tight on those. Soon very soon.
~Dave