Okay so, cool new product number 1

Go!
As most of you guessed this is a re-make of, what is commonly referred to as, the Tone Bender MKI.5. Said to be the first circuit type used in any Sola Sound sand cast enclosure and the only Tone Bender made with two germanium transistors. The MKI.5 like all the Sola Sound fuzz boxes from that period (circa 1965-68) has an odd history and certain factors that that confuse anyone geeky enough to get involved with tracing its history. Why did the enclosure never state a brand name?, did Gary Hurst design it?, why did some units have a MKII circuit inside? Was the design anything to do with Dick Denney? How come the Arbiter Fuzz Face has pretty much the same circuit?...and so on.
Any ways, back to the future. Same dealio as with the Sola Sound Professional MKII. This is a Sola Sound pedal manufactured by D*A*M. These pedals represent many years of research and study on the original units. The new Sola Sound MKI.5 is based on research that was conducted on over 10+ original vintage units to hopefully give you folk an obtainable and authentic sounding pedal that not only has the tone of a genuine vintage pedal but the tone of a good sounding example. As in, not all vintage pedals sound great, some are good some are amazing. The sound squeezed into the pedals is intended to represent the cream of the crop.
So sonically what can you expect? The tone is a little heavier and denser when compared to that of the Professional MKII. Has some of that beefy woolliness of a good germanium Fuzz Face but still has enough cut and shove to not completely loose it in the mix. The saturation levels are lower too so works pretty neat for driving a big ballsy amplifier over the edge but never to the extent that things completely fall apart. If your a Fuzz Face fan then you're on home territory. Philip did a sweet ass clip of a MKI.5 I loaned him. It pretty much nails it and some how these things can work.
If you wanna get your hands on one of these pedals you need to email Macaris.
http://www.macaris.co.uk/
Oh and the Gold colour, folk got all up in our shit so we decided to use a different colour scheme to signify this as being a true Tone Bender

Special magical thanks to Electric Warrior for the most excellent help with the Sola Sound logo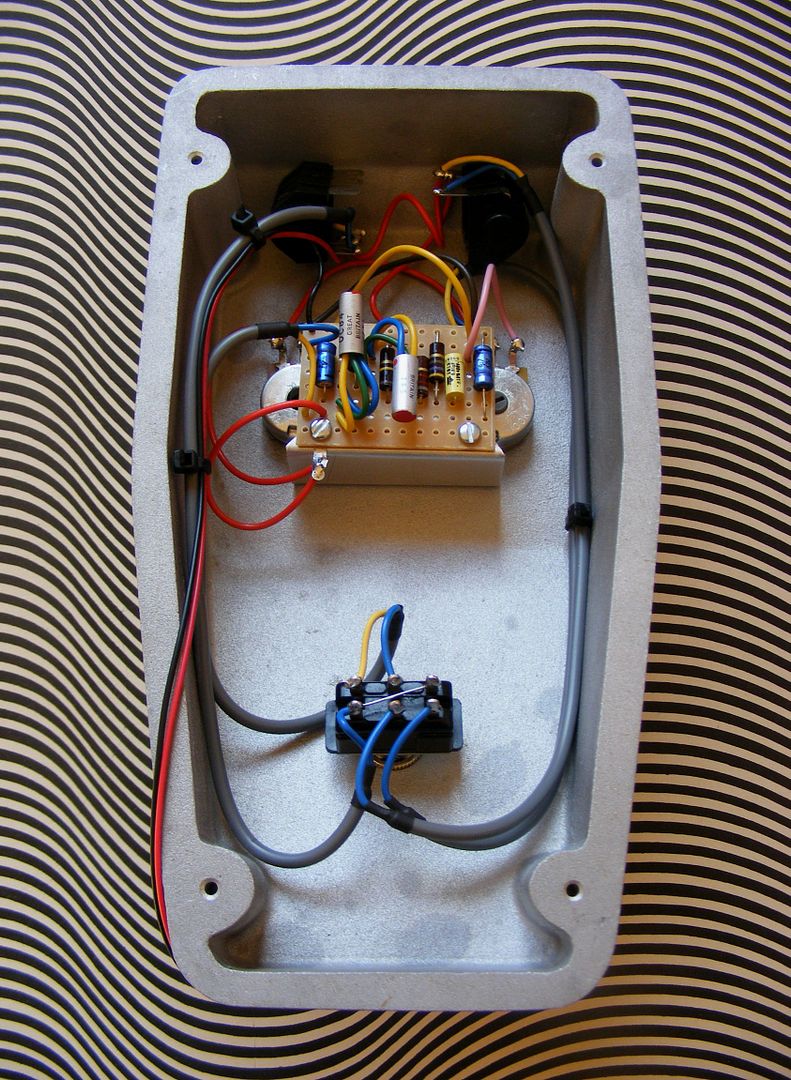 Betterer guts shots soon, when its not raining...
Edit: New pics 24th November...slightly less rain.
Note, this be my reference pedal. It has been pimped with an original set of Bulgin chicken heads....you don't gets them with your one.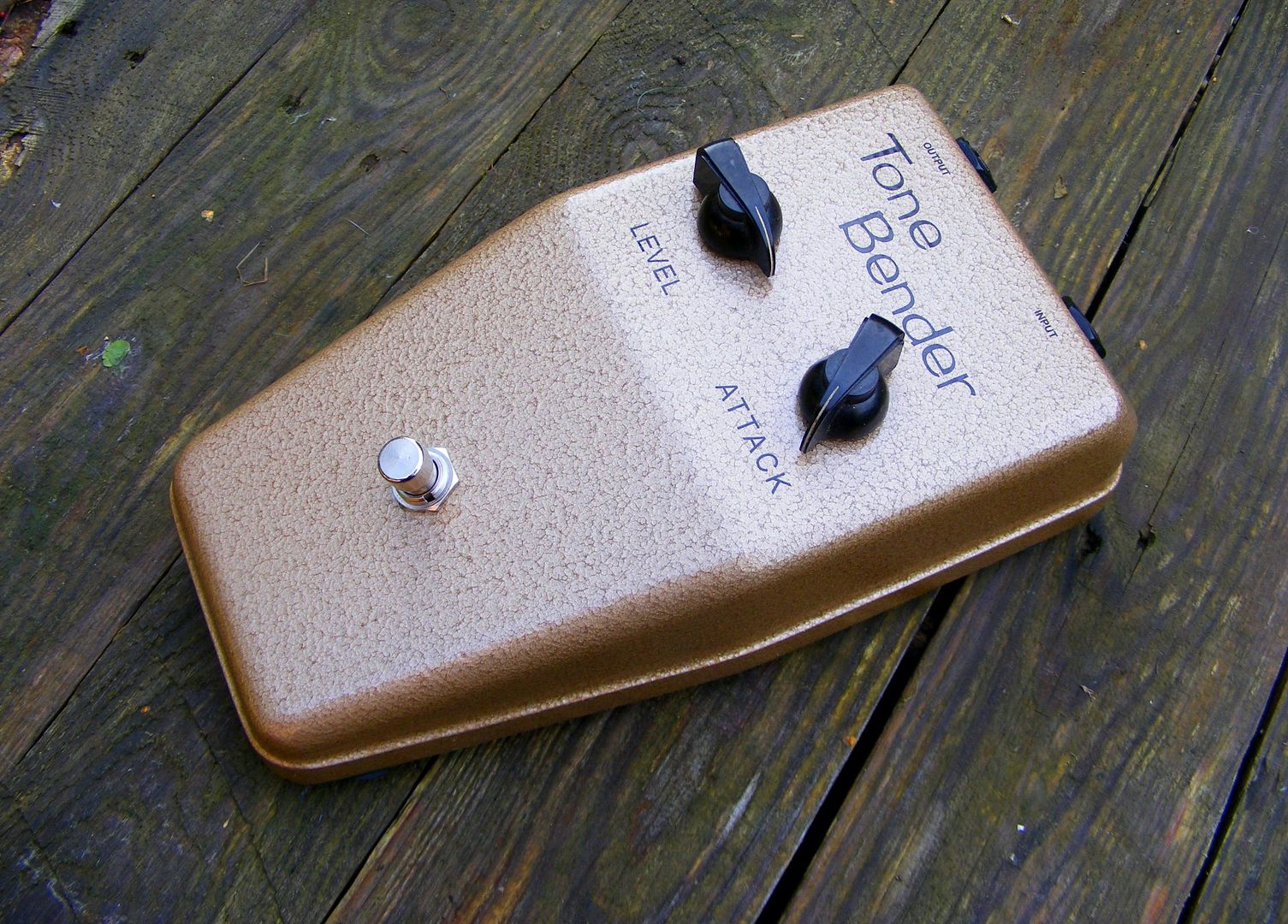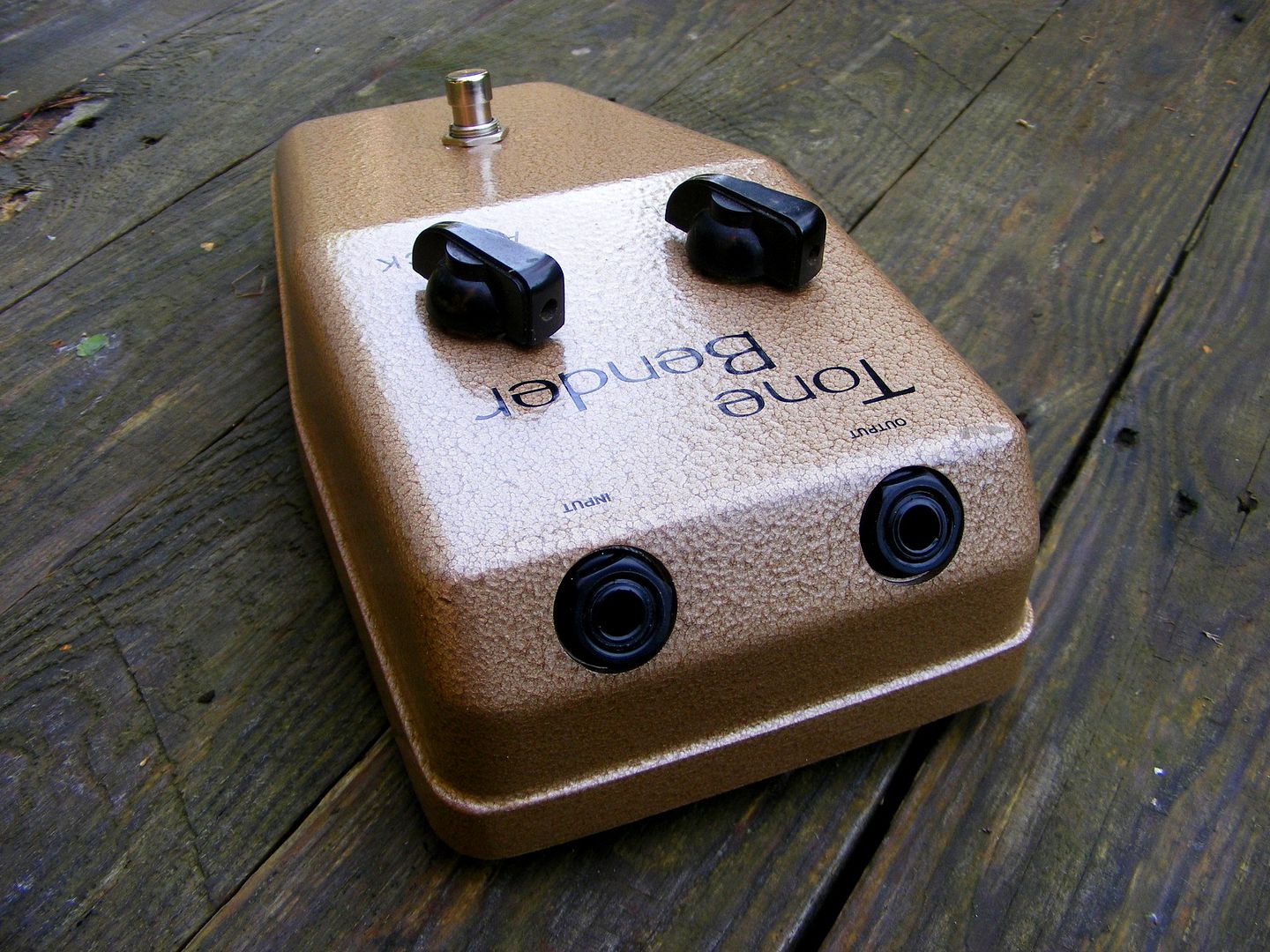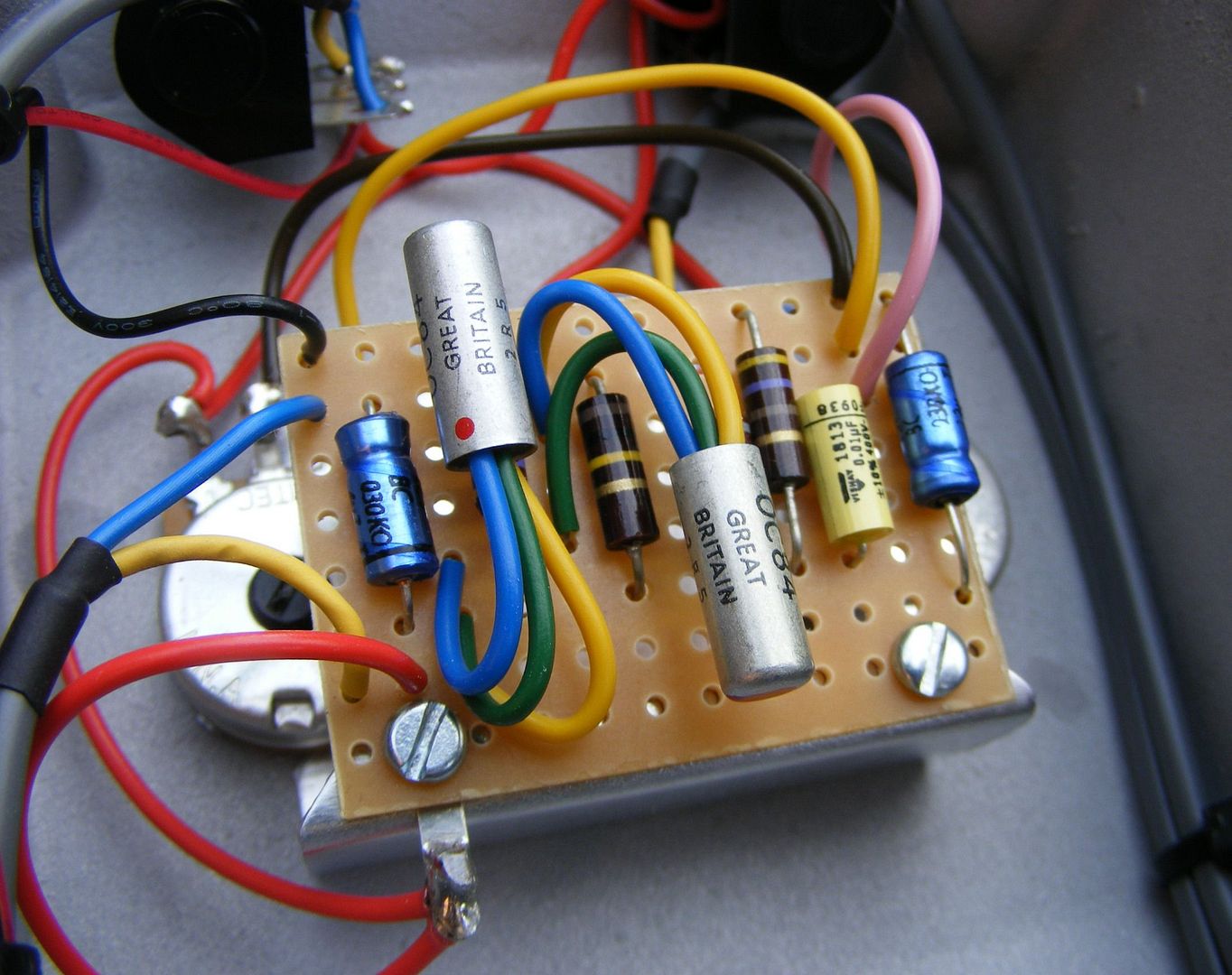 MKI.5 variant/new batch announcements
Puke Bender - 2013
Batch 2 - 2017
Batch 2.5 - 2019